7/19/17
Christie Wilson on Morning Line with Nick Beres
Check out our lovely CEO, Christie Wilson, discussing the current market trends with News Channel 5's Nick Beres on Morning Line. Proving again that The Wilson Group is the Voice of Nashville Real Estate. Great job Christie Wilson!
4/6/16
20 Hottest Housing Markets
Contributed by the National Association of REALTORS®
Foreword by Christie Wilson, CEO, The Wilson Group Real Estate Services
This week's blog is an article that I think is important to share about Nashville and where it stacks up in the hottest housing markets in the US. It feels like we should be #1 with all of the bustling activity, multiple offers and lack of inventory in the marketplace. But, we come in at a healthy #17. Pretty impressive still! Enjoy this article from the Nashville Association of REALTORS®.
The 20 Hottest Housing Markets This Month
Daily Real Estate News | Thursday, February 25, 2016
The spring housing market may be off to an early start this year, especially in a handful of cities.
Nationally, buyer demand is high, despite a stubbornly low inventory of homes for-sale. This month saw list prices move up 1 percent over January, reaching $230,000. That is an 8 percent increase over a year ago, according to realtor.com's latest housing report.
"I would use the phrase 'pent-up-demand' liberally – we're seeing it come through in the marketplace," says Jonathan Smoke, realtor.com's chief economist. "The people who didn't buy last year were frustrated because they were outbid or couldn't find a home that met their needs. So they more or less took the holidays off, and are back with way more intensity."
Realtor.com pinpointed the hottest medium- to large-markets nationwide. Listings in these 20 places were viewed two to five times more often on realtor.com than the national average, and homes are sold 44 to 78 more days quickly.
Source: "The 20 Hottest U.S. Real Estate Markets in February 2016," realtor.com (Feb. 25, 2016)
3/30/16
To Be Or Not To Airbnb?
By Mike Geiger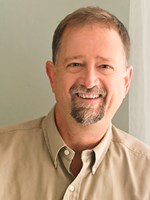 Affiliate Broker at The Wilson Group Real Estate Services
#lovewhereyoulive
The explosive new sharing economy is alive and well in the It City! Much like the way ride sharing services like Uber and Lyft have changed local transportation, web sites like Airbnb, Home Away and VRBO offer visitors to Nashville a unique alternative when looking for a place for a short term stay.
So, is investing in a short term rental property (STRP) a good idea for you? As with any investment, due diligence is key. The first thing you should do if you have interest in an STRP is go to codes and see if your property is eligible. You can do a quick check at http://www.nashville.gov/Codes-Administration/Construction-and-Permits/Short-Term-Rentals.aspx. Bear in mind however, this business is legislative dependent- things change-that is why ultimately you should visit the codes office to confirm. There are pending changes to the metro STRP ordinance as I write this.
Next, your success will depend on how well you run your business. First you'll need to "kit", or furnish and supply the unit. A proper kit for a one bedroom unit can cost around $15,000. Then you will need to market the property so you will get bookings. Airbnb will take professional photos for free, but you cannot use them on other platforms. A real estate photographer will charge around $100 for photos you can use as you please. Once you get the booking it is all about service. Let me repeat- IT IS ALL ABOUT THE SERVICE. As with other businesses within the sharing economy, reviews are the life blood of Airbnb. Are you willing to be on call for check-in issues or lost keys/entry codes from tipsy guests at 1 am?
Now let's look at the numbers on a not so uncommon, average price of $100 per night on a 1 bedroom unit that my wife and I operate. Hotel and business taxes take between $16 and $16.50. Supplies- paper products, soap, coffee, snacks, and dry breakfast items - around $7. These expenses will be in addition to utilities, maintenance, insurance, and property taxes, etc. that I will not figure in here since they could be considered fixed costs when making comparisons between short and long term rentals. Also, if you are just considering doing a bedroom in your home, your numbers will be different. A good thing about STRPs is that the guests pay an additional cleaning fee, that in our experience, covers cleaning. On our $100 example you will net around $77. So, let's say you knock it out of the park and book 30 days a month consistently, netting $2310/month. In my experience, that amount would need to be at least double what I could get as a long term rental to be worth the considerable extra work involved- booking, responding to inquiries, facilitating cleaning, being "on call", etc. If it does meet that criteria, and you have the temperament for it, the STRP can offer a great return.
Good luck and feel free to contact me with any questions at 615-294-4311 or email me at mgeigerrealtor@gmail.com.
3/8/16
Community Involvement and Real Estate
By Christie Wilson
President, The Wilson Group Real Estate Services
#lovewhereyoulive
Nashville truly is one of the most philanthropic cities. That sort of goes hand in hand with Nashville being named year after year, one of the friendliest cities in the US. (remember the 2/16 blog post?).
People in Nashville tend to both give back and pay it forward. These two things are richly steeped in the culture of The Wilson Group Real Estate Services, too!
Our agents are very involved in the community in which we serve, and our company puts itself out front in many of these both in sponsorships, in charitable contributions, in volunteering and in quiet and personal giving. Kudos to all who give in this way.
So, I'm just going to take a minute to congratulate and thank The Wilson Group for their involvement in some of Nashville's finest charities.
In February, The Wilson Group was a sponsor for Wine Women and Shoes, which benefitted the YWCA. The YWCA's mission is to eradicate violence against women by giving them shelter at the Weaver Domestic Violence Shelter, in addition to providing many other services to women and children. The YWCA has also recently kicked off MEND, which is a blend of words meaning Men Ending violence against women. Check out all of the many things the YWCA does in Middle Tennessee by going to www.ywcanashville.com.



In March, The Wilson Group Real Estate Services will be a sponsor of Couture Construction which benefits The Women's Build for the Nashville Area Habitat for Humanity! The Women's Build is women building homes for women! And we are building 2 homes this year for two very deserving and hardworking women! Come out to Couture Construction on Sunday, March 13th at Dillard's in Green Hills where you can enjoy networking, a fashion show and shopping! With all 10% of all proceeds from Dillard's going to The Women's Build! To get your tickets, go to wb.habitatnashville.org. This is a must not miss event!
In April, The Wilson Group will once again be the presenting sponsor for the 10th Annual Richland Creek Run! This event raises money for Greenways of Nashville. The Greenways are near and dear to all of our hearts here at TWG, and I'm sure to you, too! They are not only great for a walk, run or bike ride, but a great place to find peace and enjoy nature in a community close to you in Nashville. The 5-mile run is Saturday, April 2nd at 8:00 a.m. For tickets go to: www.richlandcreekrun.com






We love to keep our clients and friends in the know, and invite you all to participate with us in these fun events! By giving back, it's just another way to help you love where you live in this great community!
3/1/16
Time to Celebrate!
By: Christie Wilson
President, The Wilson Group Real Estate Services
#lovewhereyoulive
Who didn't love Yoda in the The Empire Strikes Back when he told Luke Skywalker: "Do, or do not. There is no try."? I loved that line (and Yoda) and still love that line.
So I'm taking this opportunity to brag on The Wilson Group agents who DO every day. The Wilson Group Real Estate Services is comprised of 35 hard working full time brokers who work hard every day to help their clients achieve their investment goals and the American Dream. And there is no better feeling than helping a family, a couple, a single person buy or sell a home that gives them such hope, such feelings of joy and/or relief, and such personal satisfaction…both for the client and the REALTOR®.


Last Saturday night, February 27th, we had the opportunity to celebrate the successes of the best of the best agents in our industry and our company. The Greater Nashville Association of REALTORS® annual Awards of Excellence Banquet was held at The Omni Hotel and honored at least 1/3 of our company for their outstanding sales and service within the industry. What really brought this home were the agents at The Wilson Group who were not up for an award, yet came out to support their fellow colleague. I am always proud of the accomplishments of our agents, but Saturday night was something so special. T
Everyone let their hair down, had a wonderful dinner, and of course, The Wilson Group agents were the last people on the dance floor at the Awards "After Party". This group loves to dance, laugh and socialize!
So, I'd like to recognize our winners from Saturday night, and also say that all of the agents at TWG are winners in my book!
Alicia Griffith – Diamond Award
Dennis King – Diamond Award
Stephanie Lowe – Platinum Award
Angela O'Neil – Gold Award Lifetime Member
Kim Cunliffe – Gold Award
Laura Boldt – Silver Award
Mike Geiger – Silver Award
Renee Puckett – Silver Award
Julie Norfleet – Silver Award
Karen Roach – Co-Chair of the evening's event

Congratulations to you all, and I'm so excited to watch everyone "DO" again in 2016. Thank you Wilson Group Agents for being hands down, the BEST in Nashville!
And if you are thinking about buying, selling or investing, check out all of our listings and agents on this website, and like us on Facebook! And of course, "doers" are not afraid of a phone call either. 615-385-1414.
2/23/16
Investing in Real Estate
By Christie Wilson
President, The Wilson Group Real Estate Services
#lovewhereyoulive
One of my favorite quotes is, "If you can dream it, you can do it. Always remember this whole thing started with a mouse". That was a quote by Walt Disney. We as REALTORS® at The Wilson Group Real Estate Services talk to people every day about their real estate dreams. And how fun it is for us to not only dream with them, but help them achieve that dream!
One of the dreams of many people is to invest in rental property. And all I can say to this is: yes, yes, yes, do it, do it, do it! Investment real estate, in my opinion, is the best investment you will ever make. The stock market can go up and down and can be very scary and volatile. Real estate markets go up and down, too, and can be scary…but the difference is that you have something tangible with real estate. You can walk on it, touch it, see it. And if it burns down, hopefully no one will be hurt, and you get your insurance proceeds to rebuild.
Often times people may be nervous to buy investment real estate because of the fear of the unknown. That's why it's imperative to work with a REALTOR® who is well versed in rental or investment real estate to help you understand the upsides and the downsides of rental property. And it's imperative for the REALTOR® to LISTEN to their client's objectives in what they want to achieve with their rental property.
So what are some of those objectives? Passive income. Appreciating asset (and even when your rental property went down in value from 2008-2011, your rents probably went up…oh and guess what, your values are now more than they were in those days in Nashville). Place for your kids to live in college and have roommates who can pay rent. Retirement income with the property/properties being paid for by the time you retire. Diversification of your portfolio. These are just some of the obvious objectives of investors. I can honestly say, though, that it's rare for me to hear that someone wants rental property because they want to fix frozen pipes on Christmas Eve.
It is never too late to get started in buying investment real estate. So, how do you get started? Well, see the paragraph above. Determine what your objectives are. Communicate that with your Wilson Group REALTOR®. I'm a firm believer of getting your investment real estate paid off as soon as possible. Who doesn't love positive cash flow! And that's what happens when that bad boy is paid off.
And, if the thought of dealing with issues on rental property holds you back, don't forget that The Wilson Group Real Estate Services also offers full service property management services. We have 3 full time property managers who take care of almost 200 properties that we currently have under management. And we'd love to help you, too!
Visit our website today at www.wilsongrouprealestate.com or give us a call at 615-385-1414. Check out our listings and our agents who are ready to help you move forward with your real estate needs.


2/16/16
Is Nashville the Friendliest City
By Christie Wilson
President, The Wilson Group Real Estate Services
#lovewhereyoulive
A few weeks ago Nashville and The Nashville Predators hockey team played host to the NHL All Star Weekend. I know I just blogged on this, but last week, after an incredible article was written about the event in The Tennessean, I just had to circle back around to hockey. We all know how lucky we are to have The Preds here, and to have our city be in the spotlight for hockey is remarkable in and of itself.
And to have others speak out loud about how our city, it's people and our culture is the friendliest there is makes us all proud to be Nashvillians. The below excerpts are written from a piece inked by George Armistead III.
NHL All-Star Weekend showed Nashville's hospitality- The Tennessean
Being blessed with the luxury of living here, I simply beamed in delight as I collected brief quotes from fellow NHL fans from the majority or so of the 30 cities in which franchises are located. No doubt your appreciation of Nashville will be stimulated as you read below, just a sampling of the comments I heard:
Detroit: "I am very pleasantly surprised and pleased with the warm welcome Nashville provides its visitors this weekend."
Phoenix: "Nashville's hospitality is genuine and for real!"
San Jose, California: "From the moment we traversed through your most attractive and lively airport to tonight's SuperSkills game, we have felt embraced and engaged by your city."
Chicago: "I applaud your fans for being so welcoming and kind. We do not practice that attitude toward non-Blackhawk fans at our games."
Buffalo, New York: "The city, weather, people and upbeat attitudes evident in Nashville make us want to return."
St. Louis: "Nashville has opened its doors widely to us this weekend."
Philadelphia: "Your city is cool, fun, happy and definitely different from most NHL cities."
Dallas: "What was Nashville like before the Predators?"
Fort Lauderdale, Florida: "The organization, coordination, hospitality and entertainment associated with this weekend are most appreciated."
Columbus, Ohio: "Gary Bettman and his committee hit a home run bringing NHL All-Star weekend to your Music City!"
Pittsburgh: "Nashville so far exceeds my expectations. It's my first trip here — we will return!"
Washington, D.C.: "The venues here are unique, alive and fun!"
Montreal: "I am surprised Nashvillians are so happy and enthusiastic all the time!"
Tampa Bay, Florida: "After experiencing your city for just two days, I hope the Preds make it to the playoffs."
Toronto: "You should be grateful for this opportunity to host the NHL All-Star weekend."
Ottawa, Ontario: "From the SWA personnel at the airport to the hotel clerks, bartenders and ticket people at Bridgestone, we noticed smiles and positive attitudes."
Anaheim, California: "What's the deal with all those honky-tonks downtown? Wow!"
Boston: "What a fun experience for all at this event in your city — it beats any in the past by far!"
Edmonton, Alberta: "If I could, I would relocate here in a flash — Nashville is terrific!"
Nashville, we should certainly applaud every person who participated in the NHL All-Star Weekend in any capacity, as we blended together to ensure our wonderful city exceeded expectations in enthusiastic fashion.
We established a very positive, proactive feeling and opinion of visitors from across North America, so hooray to all involved.
It's best said, in my judgment, by an elderly lady wearing a New York Rangers jersey, who stated to me, "You are one lucky soul to live in Nashville!" Amen!
For information on any of our listings or agents, give us a call at 615-385-1414 or email us at info@wilsongrouprealestate.com.

2/9/16


2016 Is Off to a Great Start in Home Sales
#lovewhereyoulive
By Christie Wilson
President, The Wilson Group Real Estate Services
I love this quote from Mark Cuban, "Sweat equity is the most valuable equity there is. Know your business and industry better than anyone else in the world. Love what you do or don't do it." How true is that. How valuable is sweat equity in the industry you work in everyday, the relationships you work hard to foster and nurture, and of course, where we hear the term the most…in your home.
Sweat equity is that work you put in to your home that you are actually doing yourself. Whether it's landscaping and cleaning the yard, adding better closet space because you're creative enough to make the space better, installing a new bathroom tile floor and vanity…it's hopefully paying off. Giving you more equity in your home without having to write a huge check for it.
And then there is equity that comes with paying the principal down on your mortgage. Equity that comes from natural appreciation as home values continue to appreciate. And how wonderful it feels to be in a positive equity position versus the negative equity position many of us felt from 2008-2012.
Values went up in 2015 to unprecedented levels. The January housing numbers were just released from the Greater Nashville Association of REALTORS®, and President Denise Creswell stated that "as expected, 2016 home sales picked up where 2015 left off".
In January 2016, the Greater Nashville Area saw 2,167 closings as reported through GNAR. This figure is up 9.7% over January of 2015 with 2,167 closings. And in fact the last time Nashville saw a January with this number of closings was 2007.
So back to equity, the median sale price for a single family home in January 2016 was $242,668, and for a condo it was $179,900. This time last year, we sat at $215,000 and $172,250 respectively.
So the question on everyone's mind right now is…when will the market cool? Will it cool? And the answer is…of course it will. Real estate like all businesses is cyclical. However, if you're buying a home to live in and love where you live, then it is a GREAT time to buy and start building your equity. Because if you're living in your investment, it will serve you well over the long haul. 2007 was the beginning of the end of appreciation in Middle Tennessee for several years. And now, we've surpassed the values of 2007 at the markets height.
And the best thing you can do for yourself is call a Wilson Group Real Estate Services REALTOR® today to help you start building your equity, building your dream, and loving where you live.


2/2/16
Past and Present
By Christie Wilson, President
The Wilson Group Real Estate Services
The Wilson Group Real Estate Services is a full-service real estate firm dedicated to helping those we serve "Love Where They Live." We are 28 years old this year and, while we may look a little different now, we remain committed to the excellence and professionalism on which were founded.

The firm was founded in 1988 by my father, Hal Wilson. The idea to be a small real estate investment firm. His goal? To grow a company that consisted of real estate investors who bought and sold for profit, renovated and sold for profit or held for the long term as rental…and of course, for profit.
Hal's history had been in everything real estate. He started in sales in the late 1960's, struggling through the 70's as owner of a home repair and maintenance company while teaching real estate classes at night. Based on seeing the real need for better trained agents, he founded Continual Learning Institute in 1980 along with his partner, Mike Esterday. He knew every aspect of sales, renovating and fixing houses, motivation, education and positive attitude and business acumen.

When Hal started The Wilson Group, he brought with it what he did best…and that was to educate. He was the consummate teacher and life experience coach (before there was such a thing!). Hal's vision was to have educated investors in the market who were honest, knew what they were doing and displayed the type of ethics and integrity he did. Education was the key to everything for this man, which is pretty interesting from a man who dropped out of high school, but eventually did go back to get his high school diploma.
(SPECIAL NOTE: Hal's commitment to education for all of the real estate industry was clear. His outstanding work and extensive achievement were recognized by the Greater Nashville Association of REALTORS® by the naming of their training center as The Hal Wilson Education Center! He also was the recipient of the John Tune Education Award given by the TN Real Estate Commission.)

Hal's work ethic and desire for educated REALTORS® and investors was smart, because he wisely believed that the real estate professionals educated in our industry make for a better industry. He was right – and his commitment lives on. His belief in the value of an educated REALTOR® remains a driving force at The Wilson Group Real Estate Services.

We take pride in the number of agents with real estate designations, and we offer classes to our agents at least twice a week to help develop and grow their business and be the best and brightest in the business. And if you've worked with a Wilson Group agent, you know that's true.

Call us today at 615-385-1414 for all of your real estate needs or check out our website at wilsongrourpealestate.com and definitely follow us on Facebook!



1/25/2016
It is a privilege to serve on Metro Nashville's Sport's Authority Board. One of the perks of that board is getting to know the people in charge who make our sports venue's successful. My friends at the Predators agreed to be our Guest Blogger for this very important week for Nashville and hockey! Thank you Preds for your guest blog for The Wilson Group Real Estate Services! #lovewhereyoulive.

Native Nashvillians already know hockey works in Music City. This weekend, the rest of the hockey world will also realize that truth.
The 2016 NHL All-Star Weekend, hosted by the Nashville Predators, is almost here. And the impact in the city will be felt long after the fanfare has been packed up. Shea Weber, Roman Josi and Pekka Rinne will represent the Predators on the ice during the weekend, but it's the citizens of Smashville who will make sure the hospitality runs rampant off of it.

"We told the League we're going to do something no one's ever done before in our League," Nashville Predators President and CEO Sean Henry said back in 2015. "We're going to take the best of the CMA Festival and the All-Star Game and collide the two. We're going to be inside and outside, we're going to have stages set up throughout town, we're going to have Fan Fair at the Music City Center, we're going to build an outdoor rink; the whole city is going to connect to do something pretty special."

Henry and the organization are making good on those promises. Bridgestone Winter Park, located across the street from Bridgestone Arena, is helping to serve as the hub for all things All-Star. A focal point of the park is the Intellicentrics Ice Rink, which has already afforded thousands the opportunity to skate outdoors, a practice which is less than common in Middle Tennessee.

The party will continue with musical performances inside and out during the weekend, not only in the park, but also within Music City Center where NHL Fan Fair will be held. One of the signature elements of All-Star Weekend, Fan Fair affords every fan the chance to experience the best the NHL has to offer, even if they don't have a ticket to the All-Star Game itself. The musical accompaniments serve as a natural tie in to the proud heritage in Music City, U.S.A.
Not to mention the Skills Competition on Saturday night, and then the newly-formatted, 3-on-3 NHL All-Star Tournament on Sunday at Bridgestone Arena.
With the help of the Metro Nashville Sports Authority, the Preds and Bridgestone Arena have worked tirelessly to make 2016 All-Star Weekend the best the League has ever seen, and that plan is right on track.

Besides the obvious economic impact that comes with visitors from all over the country and across the world flocking to Nashville to see the NHL's brightest stars all in one place, there will also be a lasting effect thanks to NHL Legacy Projects and grassroots efforts to grow the game and leave an impression on the community.

Plus, there will be make-your-own S'mores pits at Bridgestone Winter Park. As if there wasn't already enough incentive to pay a visit at some point during the weekend.

The celebration is almost here. And as per usual in Nashville, it'll be one to remember.
Welcome to Smashville!
Contact The Wilson Group Real Estate Services for ALL of your real estate needs! www.wilsongrouprealestate.com